Prevalence of SSc-ILD
Interstitial lung disease (ILD) is an early and common manifestation of systemic sclerosis (SSc)1,2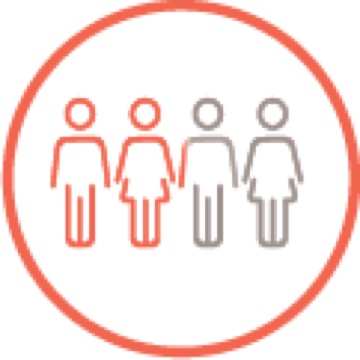 ~53% of patients with diffused cutaneous SSC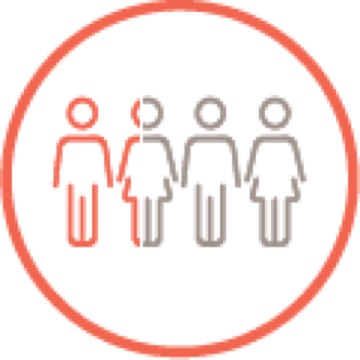 ~35% of patients with limited cutaneous SSc
ILD OFTEN DEVELOPS EARLY IN THE COURSE OF SSc1,5–7
The risk of developing ILD is greatest early in the disease course of SSc.6 In some patients the first clinical symptom of SSc is directly related to ILD.7,8 ILD can develop within a year after onset of Raynaud's phenomenon.1
ILD often develops early in the course of SSc1
Of the 695 SSc patients who had a baseline visit within 1 year after Raynaud's phenomenon onset, 31% of patients had FVC <80% predicted and 65% had DLCO <80% predicted.1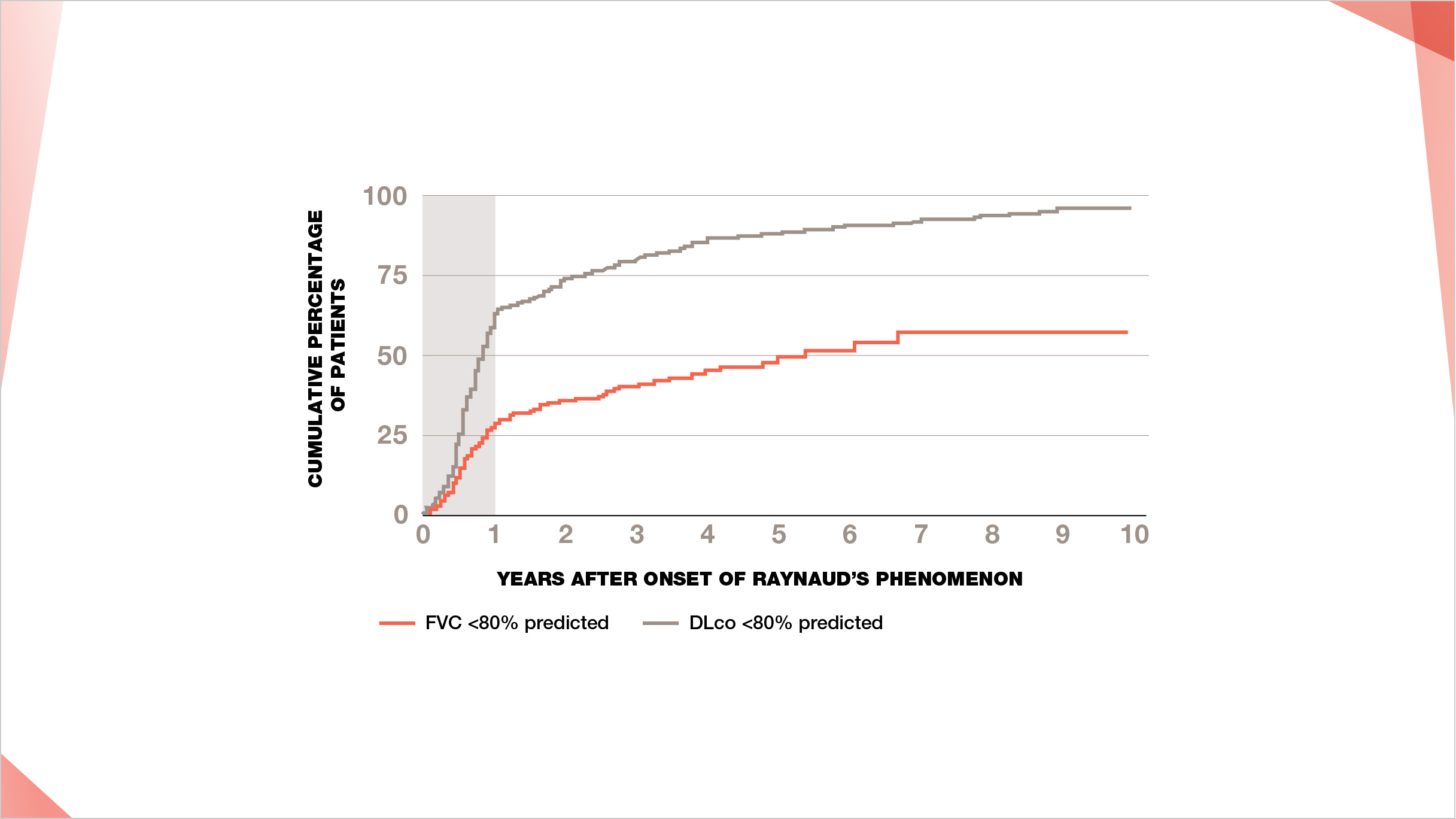 Adapted from: Jaeger VK, et al. PLoS ONE. 2016;11:e01638.
OLDER AGE, MALE SEX AND AFRICAN ETHNICITY ARE SOME OF THE KEY FACTORS THAT INCREASE THE LIKELIHOOD OF DEVELOPING ILD IN PATIENTS WITH SSc5,8
A mean age at diagnosis of SSc-ILD has been reported as 54.5 years.9Despite the strong female predominance reported in SSc (female-to-male ratio 4.7:1), ILD is more likely to develop in men with SSc.7 Presence of dcSSc is also risk factor for development of ILD.8
Typical patient characteristics associated with the development of ILD in SSc5,8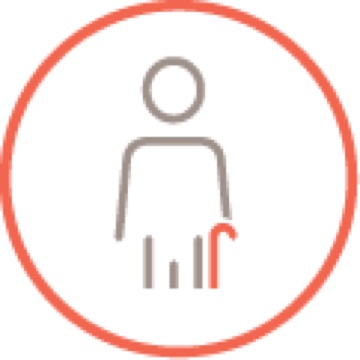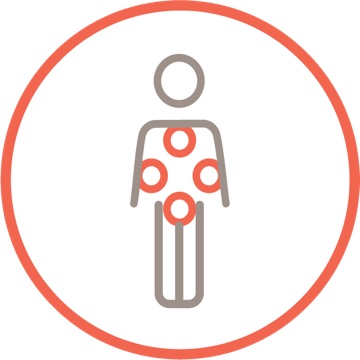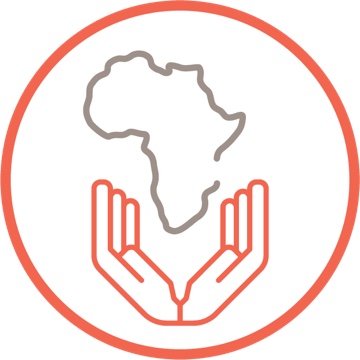 African-American ethnicity
What impact could ILD have on your patients with SSc and how can you identify this threat?
The true impact of ILD in SSc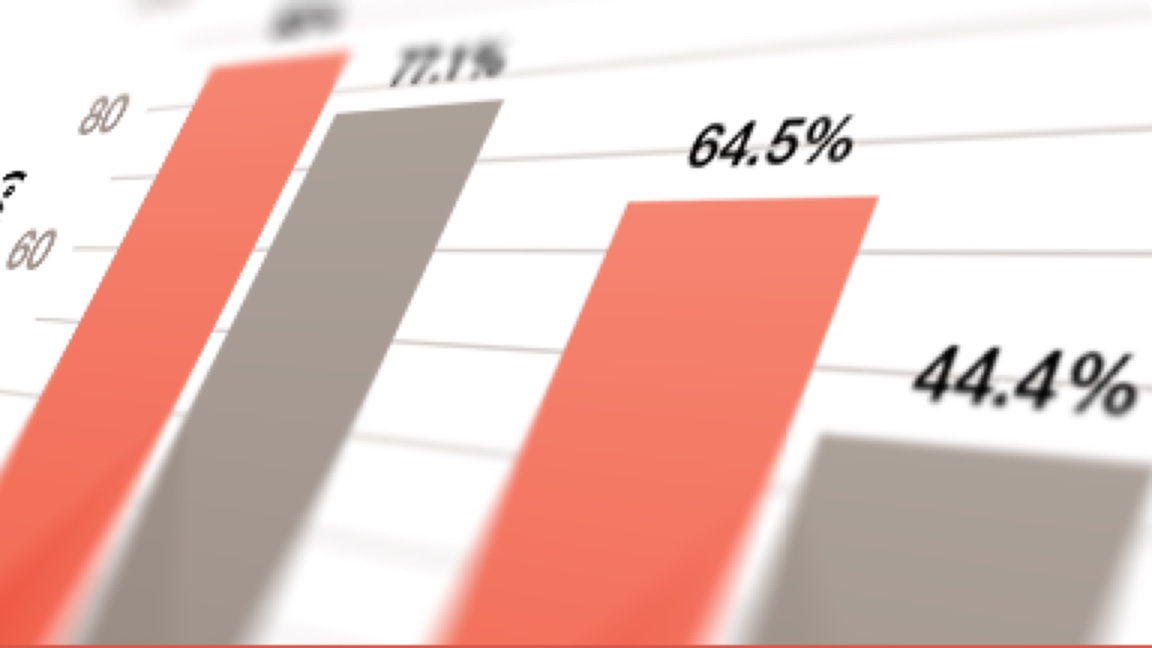 ILD is the leading cause of death in SSc10
ILD signs and symptoms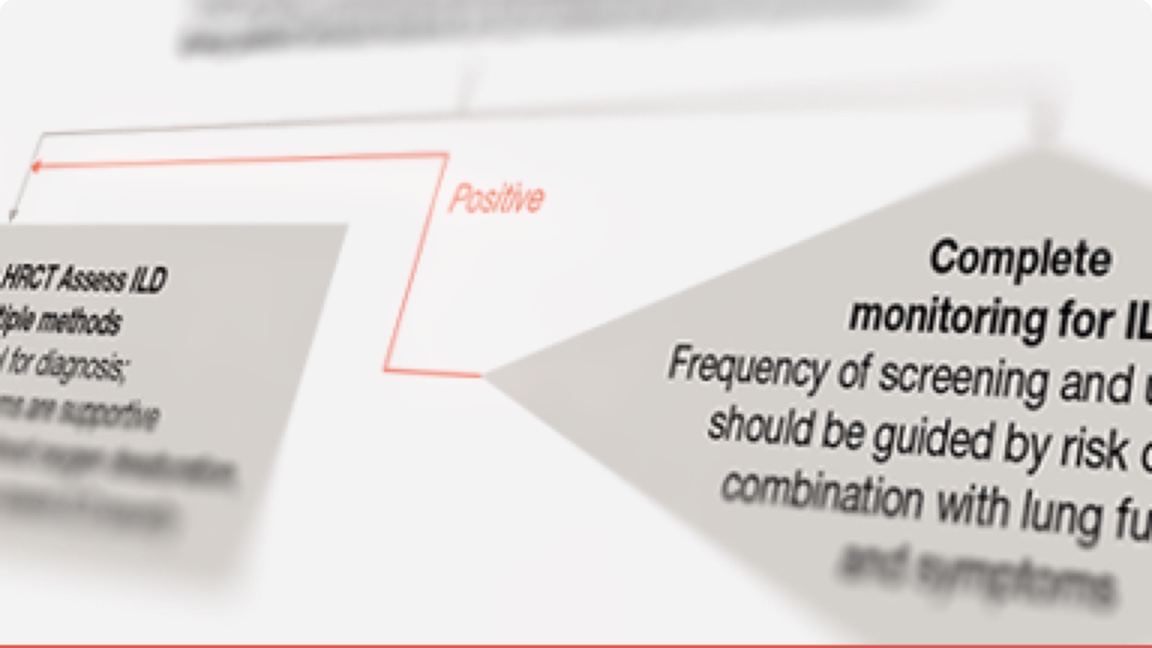 Patients with SSc should undergo baseline ILD screening with HRCT8,11–13
Maximize confidence in SSc-ILD diagnosis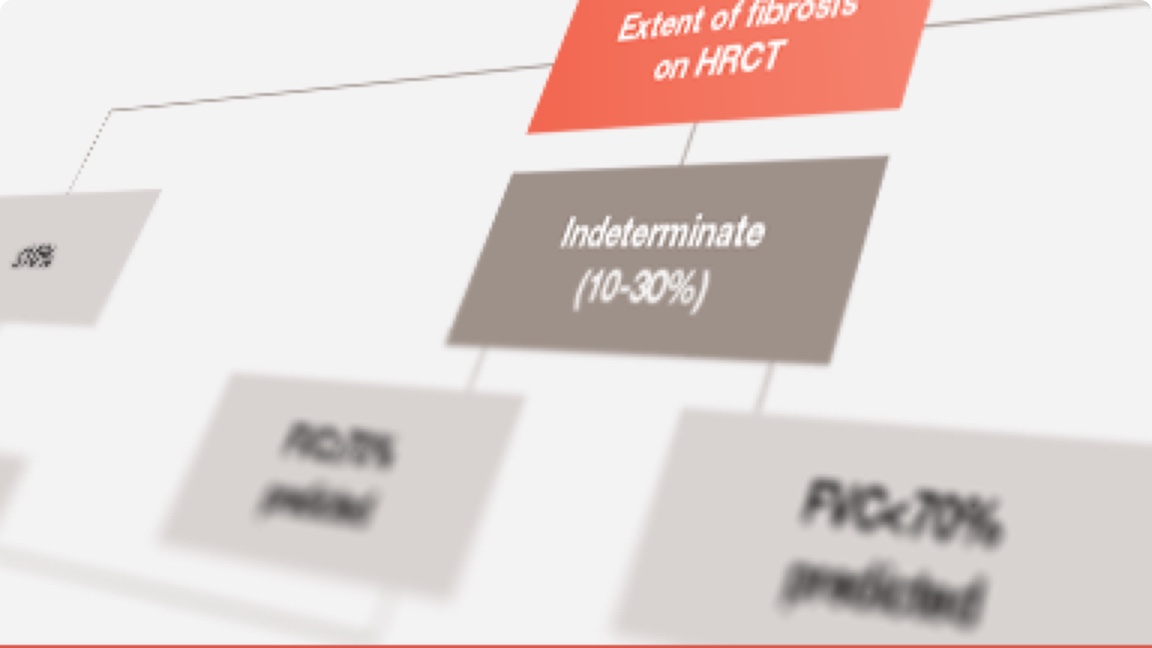 HRCT and multidisciplinary care ensure the most accurate diagnosis and assessment of ILD in SSc patients14
Footnotes
CTD, connective tissue disease; CTD-ILD, connective tissue disease-associated interstitial lung disease; DLCO, diffusing capacity of the lung for carbon monoxide; HRCT, high-resolution computed tomography; ILD, interstitial lung disease.
Jaeger VK, Wirz EG, Allanore Y, et al. Incidences and risk factors of organ manifestations in the early course of systemic sclerosis: a longitudinal EUSTAR study. PLoS ONE. 2016;11;e0163894.

Lescoat A, Huscher D, Hachulla E, et al. Prevalence and clinical presentation of SSc-associated ILD according to worldwide spatial repartition in the EUSTAR database. Poster presented at the 6th Systemic Sclerosis World E-Congress 2020.

Walker UA, Tyndall A, Czirjak L, et al. Clinical risk assessment of organ manifestations in systemic sclerosis: a report from the EULAR Scleroderma Trials And Research group database. Ann Rheum Dis. 2007; 66(6):754–63.

Hoffmann-Vold AM, Fretheim H, Halse AK, et al. Tracking impact of interstitial lung disease in systemic sclerosis in a complete nationwide cohort. Am J Respir Crit Care Med. 2019;200;1258–1266.

Cottin V, Brown KK. Interstitial lung disease associated with systemic sclerosis (SSc-ILD). Respir Res. 2019;20;13.

Denton CP, Khanna D. Systemic sclerosis. Lancet. 2017;390;1685–1699.

Distler O, Assassi S, Cottin V, et al. Predictors of progression in systemic sclerosis patients with interstitial lung disease. Eur Respir J. 2020;55;1902026.

Hoffmann-Vold AM, Allanore Y, Alves M, et al. Progressive interstitial lung disease in patients with systemic sclerosis- associated interstitial lung disease in the EUSTAR database. Ann Rheum Dis. 2020. Epub ahead of print: doi:10.1136/annrheumdis-2020-217455.

Ryerson CJ, O'Connor D, Dunne JV, et al. Predicting mortality in systemic sclerosis-associated interstitial lung disease using risk prediction models derived from idiopathic pulmonary fibrosis. Chest. 2015;148;1268–1275.

Tyndall AJ, Bannert B, Vonk M, et al. Causes and risk factors for death in systemic sclerosis: a study from the EULAR Scleroderma Trials and Research (EUSTAR) database. Ann Rheum Dis. 2010;69;1809–1815.

Asano Y, Jinnin M, Kawaguchi Y, et al. Diagnostic criteria, severity classification and guidelines of systemic sclerosis: Guideline of SSc. J Dermatol. 2018;45;633–691.

Denton C, Hughes M, Gak N et al. BSR and BHPR guideline for the treatment of systemic sclerosis. Rheumatology. 2016;55;1906–1910.

Roofeh D, Jaafar S, Vummidi D, et al. Management of systemic sclerosis-associated interstitial lung disease. Curr Opin Rheumatol. 2019;31;241–249.

Fischer A, Patel NM, Volkmann ER. Interstitial lung disease in systemic sclerosis: focus on early detection and intervention. OARRR. 2019;11;283–307.
lifewithpulmonaryfibrosis.com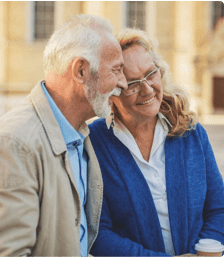 Helping patients and their loved ones to learn more about their condition.
morethanscleroderma.com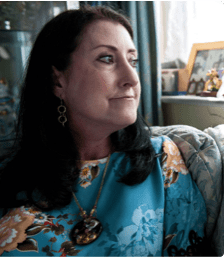 Providing information and resources to help support and guide patients.