ILD patient cases for evaluation and diagnosis
Patients like Ben, Caroline and Robert should raise suspicion that requires evaluation for ILD

Download our patient cases for specific ILDs to find about the medical histories of representative patients, including risk factors, presenting symptoms, initial physical evaluations, and HRCT diagnostic findings.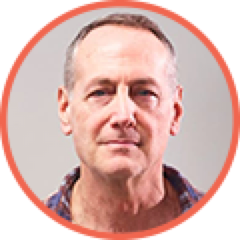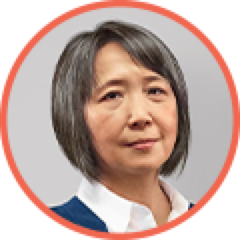 What are the next steps for patients like Ben, Caroline and Robert after diagnosis?
Be vigilant with ILD monitoring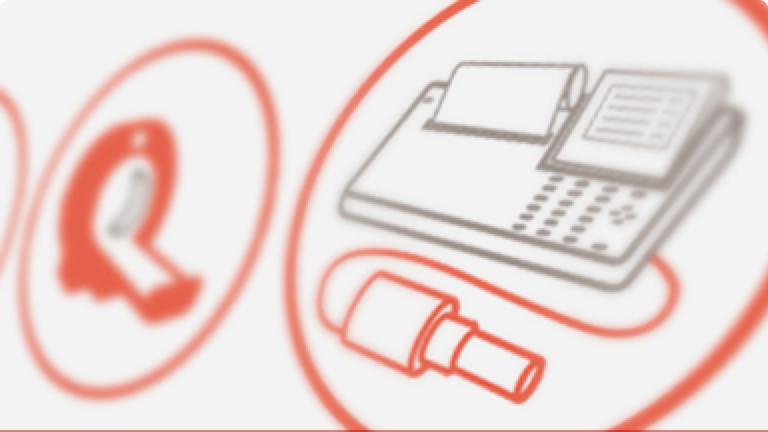 Monitoring ILD progression
 
Worsening of symptoms or decline in PFT scores can mean progression
1
Explore intervention options for your ILD patients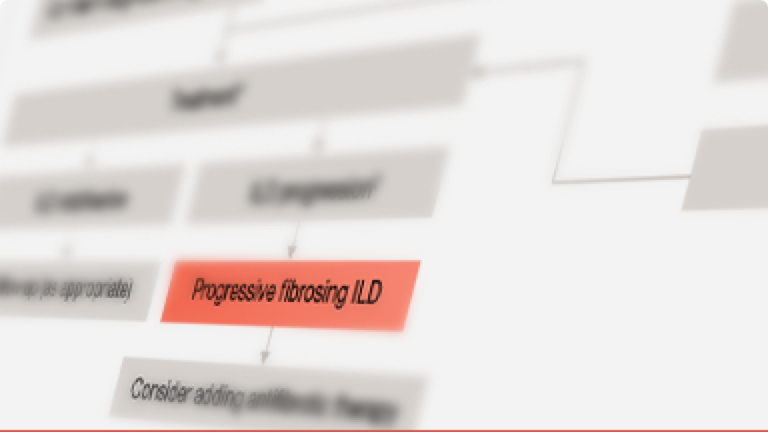 Interventions for ILDs
 
Early treatment is essential in IPF and could positively impact progression
2–4
Offer patients with ILDs palliative/supportive care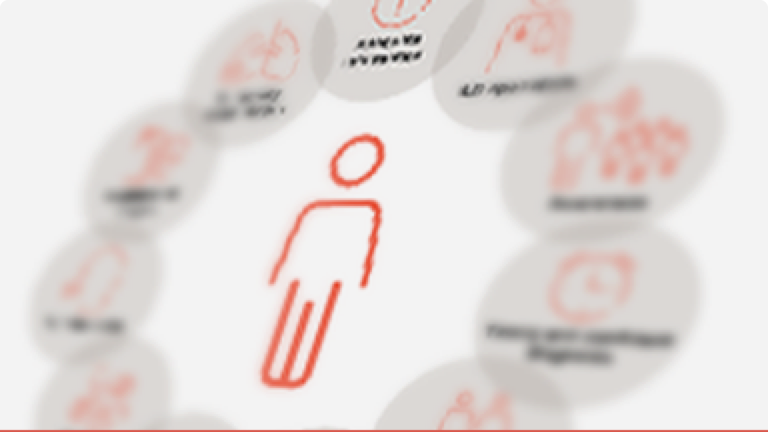 Providing palliative/supportive care   
A broad range of approaches are available to support patients from pulmonary rehabilitation to mindfulness
5–8
Footnotes
cHP, chronic hypersensitivity pneumonitis; HRCT, high-resolution computed tomography; ILD, interstitial lung disease; IPF, idiopathic pulmonary fibrosis; PFT, pulmonary function test.
Raghu G, Collard HR, Egan JJ, et al; on behalf of the ATS/ERS/JRS/ALAT Committee on Idiopathic Pulmonary Fibrosis. An official ATS/ERS/JRS/ALAT statement: idiopathic pulmonary fibrosis: evidence-based guidelines for diagnosis and management. Am J Respir Crit Care Med. 2011;183(6):788-824.

Maher TM, Molina-Molina M, Russell AM, et al. Unmet needs in the treatment of idiopathic pulmonary fibrosis-insights from patient chart review in five European countries. BMC Pulm Med. 2017;17(1):124.

Molina-Molina M, Aburto M, Acosta O, et al. Importance of early diagnosis and treatment in idiopathic pulmonary fibrosis. Exp Rev Resp Med. 2018;12(7):537–539.

Robalo-Cordeiro C, Campos P, Carvalho L, et al. Idiopathic pulmonary fibrosis in the era of antifibrotic therapy: Searching for new opportunities grounded in evidence. Rev Port Pneumol. 2017;23(5):287–293.

Ryerson CJ, Cayou C, Topp F, et al. Pulmonary rehabilitation improves long-term outcomes in interstitial lung disease: a prospective cohort study. Respir Med. 2014;108(1):203-210.

Kreuter M, Bendstrup E, Russell A, et al. Palliative care in interstitial lung disease: living well. Lancet Respir Med. 2017;5(12):968-980.

Maher TM, Wuyts W. Management of Fibrosing Interstitial Lung Diseases. Adv Ther. 2019;doi:10.1007/s12325-019-00992-9. [Epub ahead of print].

Sgalla G, Cerri S, Ferrari R, et al. Mindfulness-based stress reduction in patients with interstitial lung diseases: a pilot, single-centre observational study on safety and efficacy. BMJ Open Respir Res. 2015;2(1):e000065.
lifewithpulmonaryfibrosis.com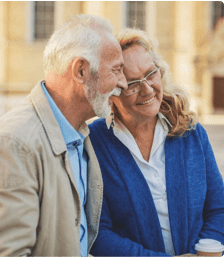 Helping patients and their loved ones to learn more about their condition.
morethanscleroderma.com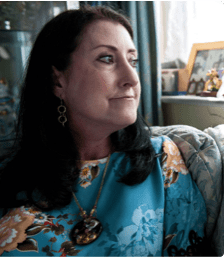 Providing information and resources to help support and guide patients.