Supportive care for ILDs
Nurses have an important role in facilitating and coordinating holistic supportive care1–4

EARLY SUPPORTIVE CARE CAN HELP AID SYMPTOM RELIEF AND HELP MAINTAIN PHYSICAL AND EMOTIONAL WELLBEING3
There is a broad range of approaches available to support patients with ILDs from pulmonary rehabilitation to mindfulness.3–6
Effective implementation of supportive care for fibrotic ILDs requires a multidisciplinary participation from clinicians, specialist nurses, psychologists, social workers, and in some countries, non-governmental faith and community-based organizations with access to palliative care expertize.3
Patients with ILD may require holistic care from the time of diagnosis to end-of-life care3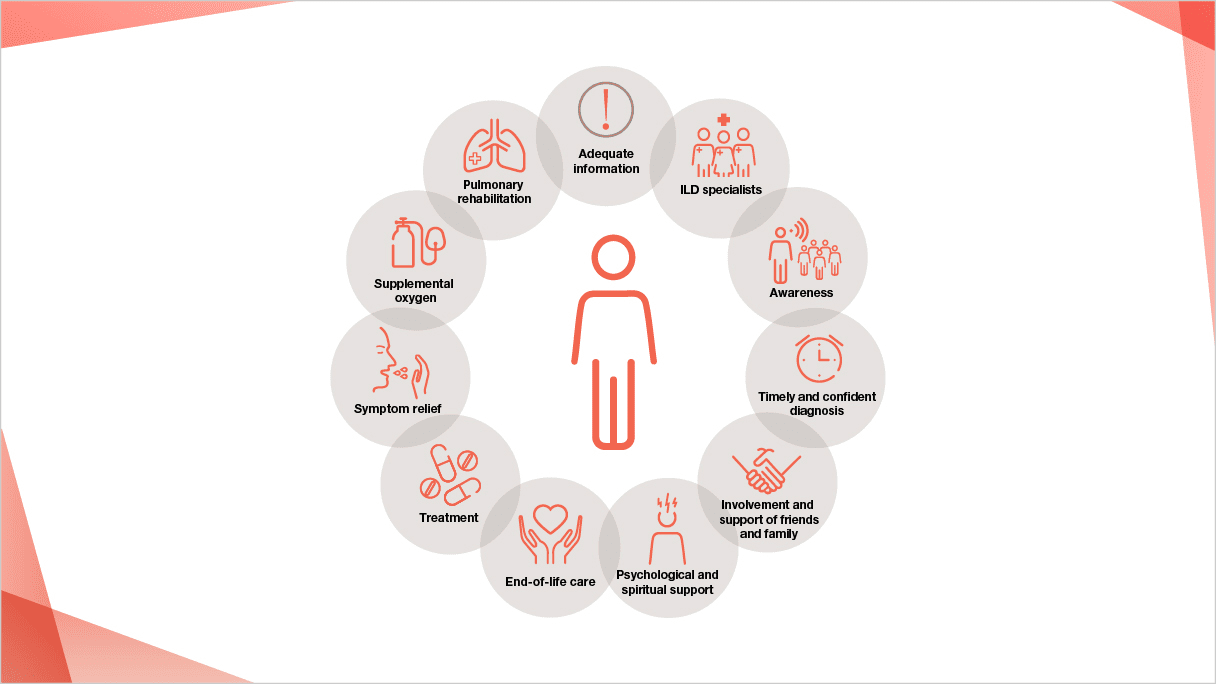 Reprinted from Lancet Respir Med. 8(9), George, et al. Progressive fibrosing interstitial lung disease: clinical uncertainties, consensus recommendations, and research priorities, 925-934, © 2022, with permission from Elsevier.
NURSES HAVE A KEY ROLE IN HELPING PATIENTS WITH FIBROTIC ILD UNDERSTAND THE VALUE OF HOLISTIC CARE3,7
Holistic care should aim to optimize quality of life at any stage of ILD3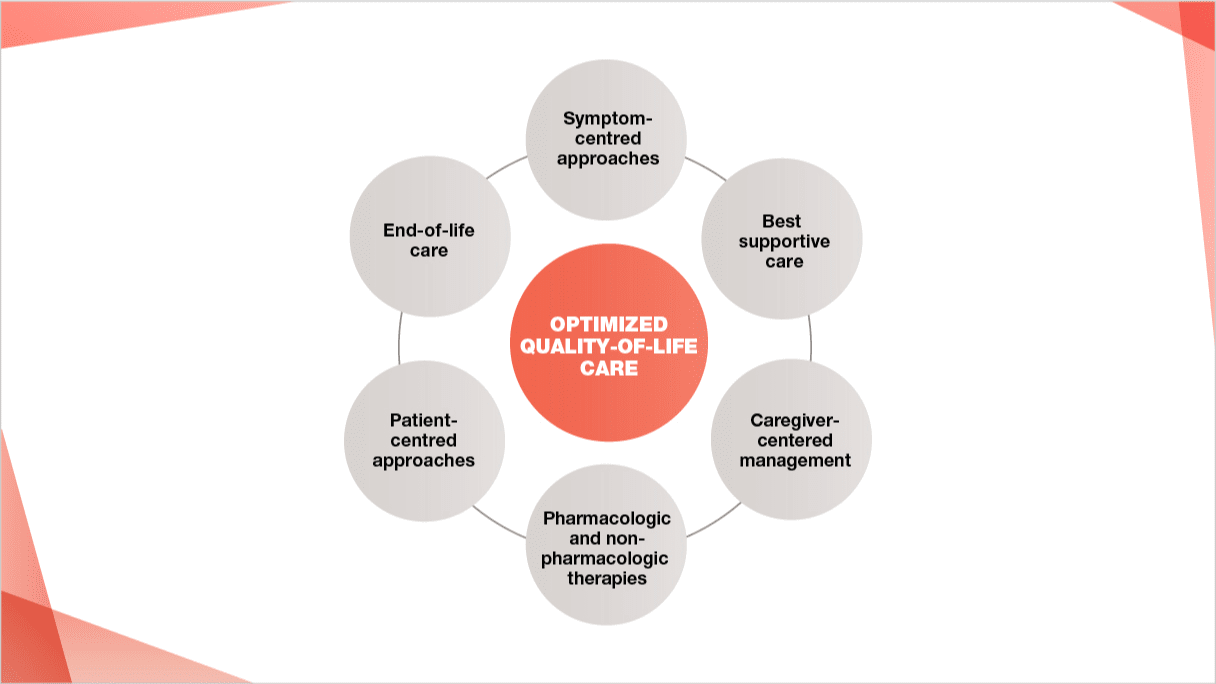 Holistic care aiming to optimize quality of life should include:3
Disease-stabilizing care with both pharmacologic and non-pharmacologic therapies, including treatment of comorbidities
Symptom-centered approaches around quality-of-life-debilitating symptoms, as well as depression, anxiety, fatigue and deconditioning
Patient- and caregiver-centered management, such as education and assistance for self-management
End-of-life strategies, such as advanced care planning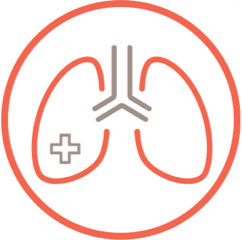 Pulmonary rehabilitation can significantly improve functional capacity and quality of life in patients with fibrotic ILDs5
When patients are recommended to attend pulmonary rehabilitation, they should understand that it is an exercise in training, education and behavior change program designed to help them learn about living with their lung condition, improve their symptoms and quality of life.8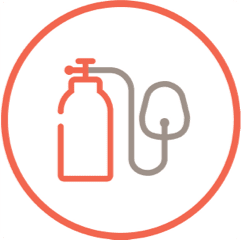 Supplemental oxygen use during routine daily activities improves the quality of life of patients with progressive fibrosing ILD3,9
Your patients should know that supplemental oxygen may be needed, especially in patients with hypoxia (either on exertion or at rest) to help relieve breathlessness in advanced ILD.3,9,10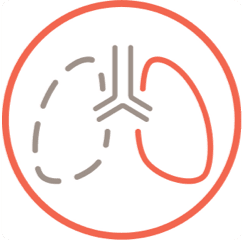 Depending on your patients' eligibility, their doctor may discuss the potential of a lung transplant3
Lung transplantation may be considered in some patients with advanced fibrotic ILD. 
However, patients should appreciate that not all patients are eligible due to their overall health status, including other conditions or symptoms of an underlying autoimmune rheumatic disease.3,11,12
Howard's story
Howard shares his positive experiences of pulmonary rehabilitation – as well as his love of being by the sea
One of the problems with IPF is that it is a lonely place to be, not very many people understand what it is or what the affect is.
It does make a big difference; you are very aware of the necessity to breath. But I don't get sad about it, I just carry on with my life - you can call it denial - there is no point in worrying about it basically - what can you do?
Pulmonary rehabilitation courses aren't just for patients with IPF, it's for patients with lung problems. You go two hours twice a week for six weeks. They test you at the start of the course and they do the same thing again at the end of the course and I think I improved by about 25%. And I actually felt a lot fitter. The danger of it of course is that you do the course and then you just go back to your old habits. And you know the benefit that you got - you sort of lose it again. When I finished the course, I promised that I would sign up to a gym.
You do what they call circuit training effectively. You do four minutes on a bike, four minutes on a rower, and six other different exercises - some with weights, some with just stepping, standing up from a sitting position. You know you do it as many times as you can.
You should do as much as you can, but you shouldn't feel guilty about not being able to do things. And try to keep fit. But the main thing is not to worry.
Fresh air is important. Just to be close to the sea, to go to the beach. You appreciate being alive……one more day. I don't know what the future holds but today is a beautiful day.
Download air travel checklist

Opens in new tab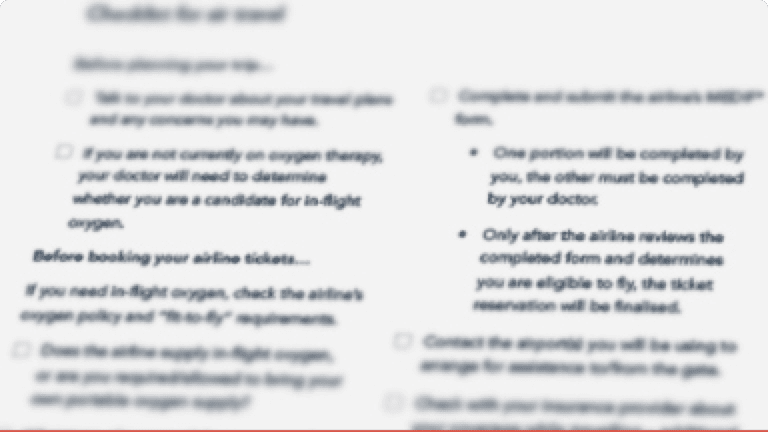 An air travel checklist may be useful for your patients with fibrotic ILD if they are planning to travel by air, especially for those who are on oxygen therapy.
Download car, bus and train checklist

Opens in new tab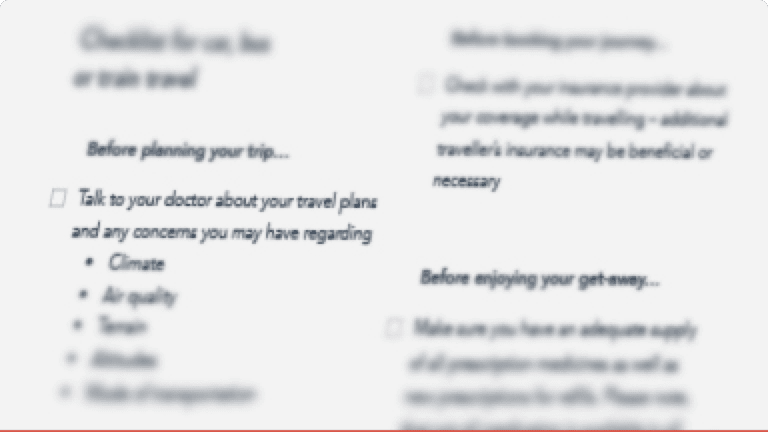 A car, bus and train travel checklist may be useful for your patients with fibrotic ILD if they are planning to travel.
Watch exercises videos

Opens in new tab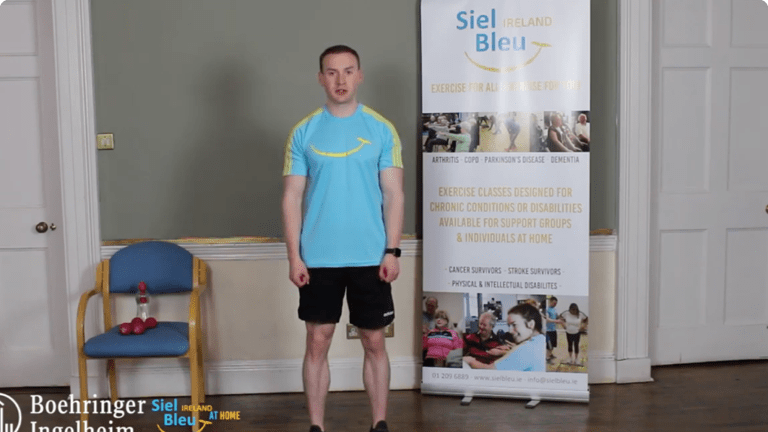 Simple physical exercises that patients with fibrotic ILD can try at home.
What other resources can help you support your patients in their journey with fibrotic ILD?
Explore key points and tips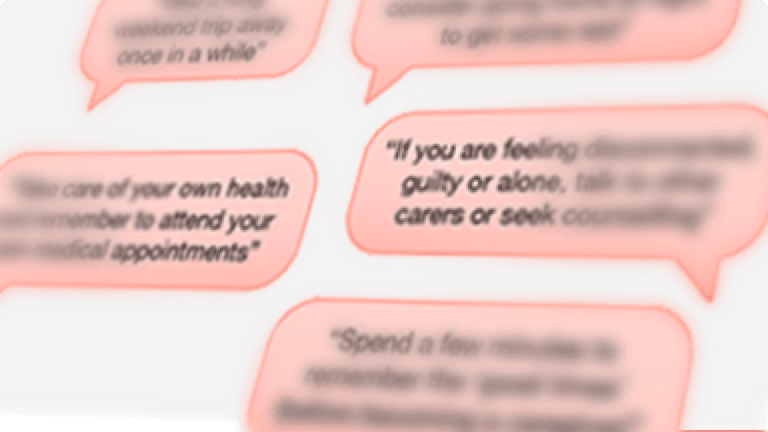 Supporting ILD patients and caregivers
Nurses have a key role in supporting patients and caregivers throughout the course of ILD.1,2,13–15
Discussing difficult subjects with patients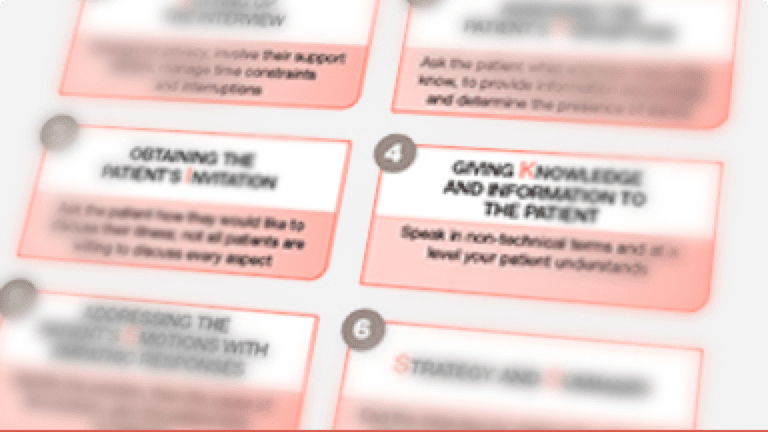 Communication role of ILD nurses
Conversation about diagnosis, disease progression and prognosis can be emotional and stressful.16,17
Explore ILD patient cases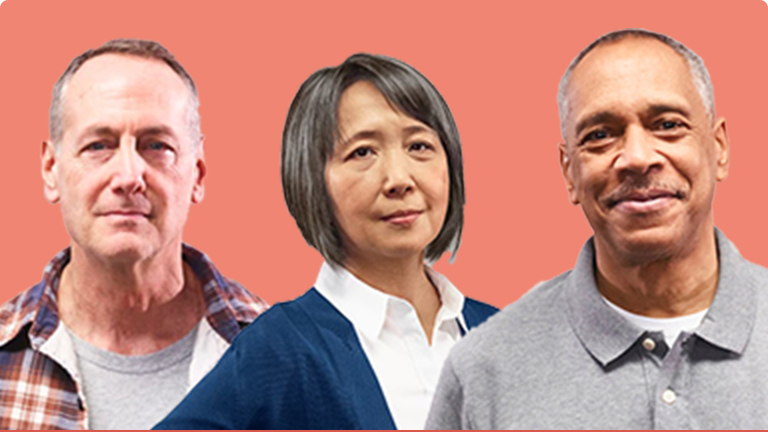 ILD patient cases
See representative patient cases with fibrotic ILDs.
Footnotes
ILD, interstitial lung disease.
Russell AM, Olive S, Lines S, et al. Contemporary challenges for specialist nursing in interstitial lung disease. Breathe. 2018;14:36–41.
Grewal JS, Ryerson CJ. A closer look at the multidisciplinary interstitial lung disease clinic: Who, what and how. Respirology. 2021;26:12–13.
Kreuter M, Bendstrup E, Russell A, et al. Palliative care in interstitial lung disease: living well. Lancet Respir Med. 2017;5(12):968–980.
Maher TM, Wuyts W. Management of fibrosing interstitial lung diseases. Adv Ther. 2019;36:1518–1531.
Ryerson CJ, Cayou C, Topp F, et al. Pulmonary rehabilitation improves long-term outcomes in interstitial lung disease: a prospective cohort study. Respir Med. 2014;108(1):203–210.
Sgalla G, Cerri S, Ferrari R, et al. Mindfulness-based stress reduction in patients with interstitial lung diseases: a pilot, single-centre observational study on safety and efficacy. BMJ Open Respir Res. 2015;2(1):e000065.
McLean AEB, Webster SE, Fry M, et al. Priorities and expectations of patients attending a multidisciplinary interstitial lung disease clinic. Respirology. 2021;26:80–86.
Nakazawa A, Cox NS, Holland AE. Current best practice in rehabilitation in interstitial lung disease. Ther Adv Respir Dis. 2017;11(2):115–128.
Visca D, Mori L, Tsipouri V, et al. Effect of ambulatory oxygen on quality of life for patients with fibrotic lung disease (AmbOx): a prospective, open-label, mixed-method, crossover randomised controlled trial. Lancet Respir Med. 2018;6(10):759–770.
Raghu G, Remy-Jardin M, Richeldi L, et al. Idiopathic Pulmonary Fibrosis (an update) and progressive pulmonary fibrosis in adults. An Official ATS/ERS/JRS/ALAT Clinical Practice Guideline. Am J Respir Crit Care Med. 2022;205:e18–e47.
Moor CC, Wijsenbeek MS, Balestro E, et al. Gaps in care of patients living with pulmonary fibrosis: a joint patient and expert statement on the results of a Europe-wide survey. ERJ Open Res. 2019;5(4):00124–2019.
Mathai SC, Danoff SK. Management of interstitial lung disease associated with connective tissue disease. BMJ. 2016;352:h6819.
Denton CP, Laird B, Moros L, Flores JLL. Things left unsaid: important topics that are not discussed between patients with systemic sclerosis, their carers and their healthcare professionals–a discourse analysis. Clin Rheumatol. 2021;40:1399–1407.
Shaw J, Marshall T, Morris H, et al. Idiopathic pulmonary fibrosis: a holistic approach to disease management in the antifibrotic age. J Thorac Dis. 2017;9:4700–4707.
Barbera T, Davila L, Patel NM. Management and support of patients with fibrosing interstitial lung diseases. Nurse Pract. 2021;46(7):39–44.
Baile WF, Buckman R, Lenzi R, et al. SPIKES – A six-step protocol for delivering bad news: application to the patient with cancer. Oncologist. 2000;5:302–311.
Wijsenbeek MS, Bonella F, Orsatti L, et al. Communicating with patients with idiopathic pulmonary fibrosis: can we do it better? ERJ Open Res. 2022;7:00422–2021.
lifewithpulmonaryfibrosis.com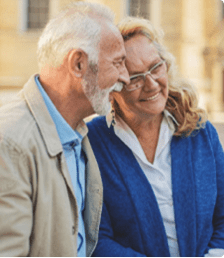 Helping patients and their loved ones to learn more about their condition.
morethanscleroderma.com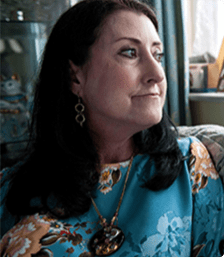 Providing information and resources to help support and guide patients.